Fauntleroy Schoolhouse Technology
The Board Room at the Fauntleroy Schoolhouse contains a wall mounted flat screen television with the ability to connect a computer for presentation.
We can connect to computers and devices that have an HDMI or VGA connection.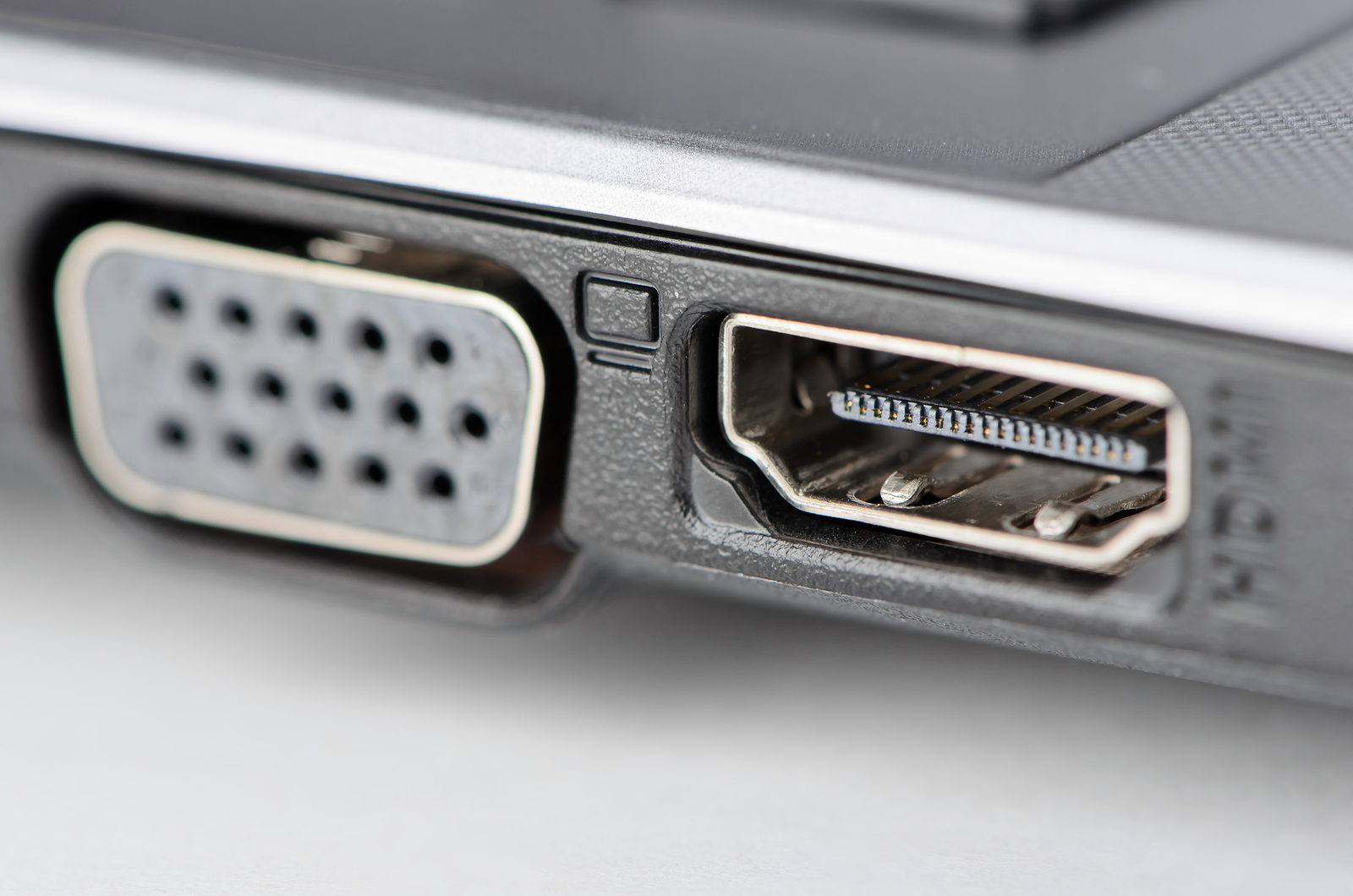 If your connection does not look like one of the two in the photo above, you will need to bring necessary cables and adapters with you in order to connect to our system.
We do not have adapters for Macs.
We do not have adapters for DVI, DisplayPort, Mini DisplayPort, USB-C, Thunderbolt, etc..